On the 2nd of December 2015 at the invitation of the Ministry of Foreign Affairs, The President of the European Business Club Poland – Mr Janusz Cieślak participated in the meeting of the Undersecretary of State – Mrs Katarzyna Kacperczyk with representatives of Polish companies operating abroad.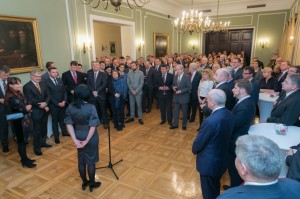 The meeting was devoted to a discussion about the Ministry of Foreign Affairs' and diplomatic posts' operations in 2015 in regards to supporting Polish companies on foreign markets and plans for 2016. 250 guests participated in the discussion – representatives of companies and institutions co-operating on everyday basis with the Ministry of Foreign Affairs in the area of economic diplomacy .
Upon greeting the invited guests the Vice-Minister Katarzyna Kacperczyk emphasized – the international success of Polish companies contributes to the promotion of Poland's image. It is mostly through your operations that our country obtains a better position every year on the economic map of Europe and the world.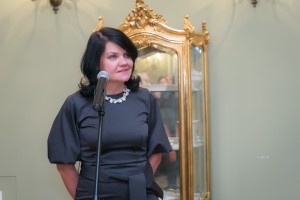 Presenting plans for 2016 the Vice-Minister Katarzyna Kacperczyk stated – in a systematic manner we try to develop and improve the supporting instruments – this year we have implemented a pilot system on researching the companies' satisfaction which I hope will enable for a more efficient adjustment of our activities to the expectations and needs of entrepreneurs. We count on your participation in this area. Such partnership is crucial in regards to the efficiency of our common efforts. The gathered guests were ensured about the continuation of activities connected with supporting Polish companies on foreign markets by Ministry of Foreign Affairs and diplomatic posts. In order to achieve that there will be many promotional initiatives held in the coming year. The growing involvement of the Ministry of Foreign Affairs in this area can be seen through organizing in 2015 over 30 foreign visits where 1000 entrepreneurs were participants as well as 21 seminars and trainings in which over 500 companies participated. During this year's Conference of Ambassadors nearly 700 individual meetings of entrepreneurs with 80 heads of Polish diplomatic posts were held. The character of the meeting allowed for individual discussions with the Minister as well as between individual entrepreneurs. Best greetings for Christmas and the New Year were given.