At the invitation of the Chinese representatives, delegation of the European Business Club Poland: President Janusz Cieslak and member Barbara Misterska – Dragan visited Beijing and Hunan Province from November 30th  to December 6th 2014. Representatives of our club were members of the delegation of the Polish House Association, which cooperates with China for over 20 years.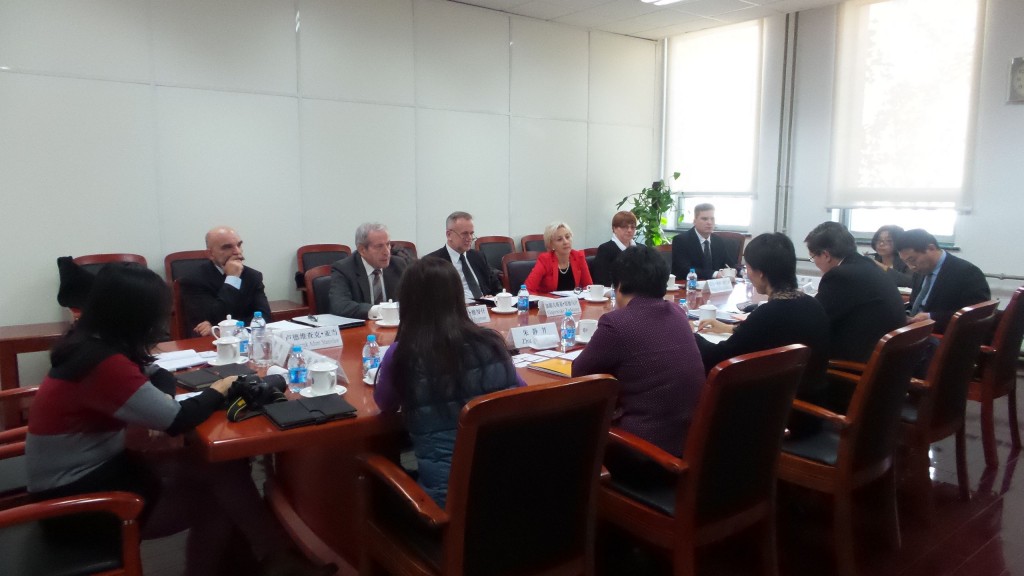 The delegation met in Beijing with the representatives of the management of the Foreign Economic Cooperation Center, the Chinese Association for International Cooperation and the Ministry of Agriculture. The subject of the talks included economic cooperation with particular emphasis on the agricultural sector. The delegation was also hosted by the Hunan Province which is one of the most developed regions in China (area of 211.8 thousand km2 includes 13 cities, 1 autonomous region and 122 districts). Held talks regarded cooperation possibilities between province inhabited by 71 million people and entrepreneurs from our country. Representatives of the provincial government invited entrepreneurs from our Association for a trade visit in 2015. The invitation was accepted with a great pleasure by Janusz Cieslak, President of the European Business Club Poland.
Management Board of the European Business Club Poland kindly asks its members to submit their interest in trade mission to China no later than January 30, 2015.