The Business Forum organised by the Polish Investment and Trade Agency took place on the 5th of October. The event was addressed to Polish entrepreneurs, with a special focus on small and medium sized enterprises, active exporters, those interested in exporting their products and services and those planning and implementing foreign investments. This year's edition of the PAIH Business Forum was held under the Honorary Patronage of the President of the Republic of Poland, Andrzej Duda. The strategic partner of the event was PKO Bank Polski, and the main partners were Bank Gospodarstwa Krajowego, the Polish Investment Zone and the World For Ukraine Foundation.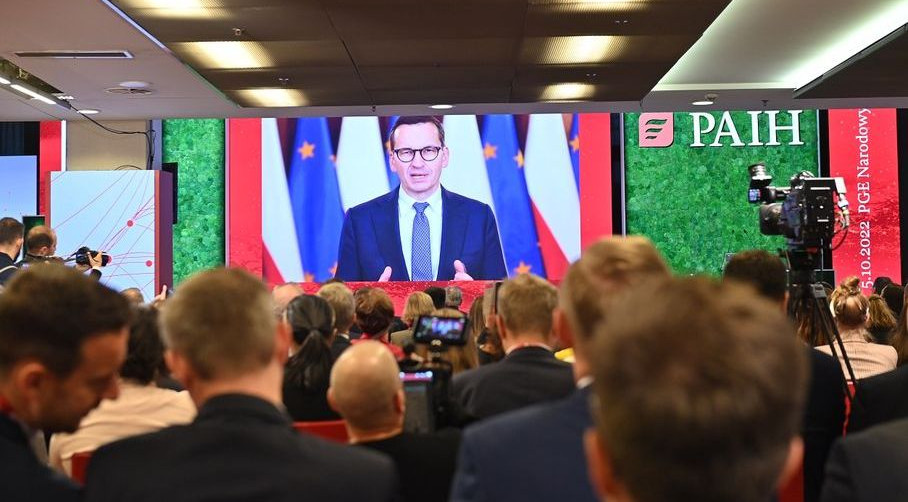 During the Forum's opening ceremony the Prime Minister Mateusz Morawiecki delivered a message to the participants in the form of a video recording. The event was inaugurated by PAIH's Chairman Krzysztof Drynda. Among other speakers there were also: the Minister of Development and Technology Waldemar Buda, the Secretary of State in the Ministry of Agriculture Grzegorz Piechowiak, and he Deputy Minister of Foreign Affairs Paweł Jabłoński. As part of the event, a number of discussion panels were held.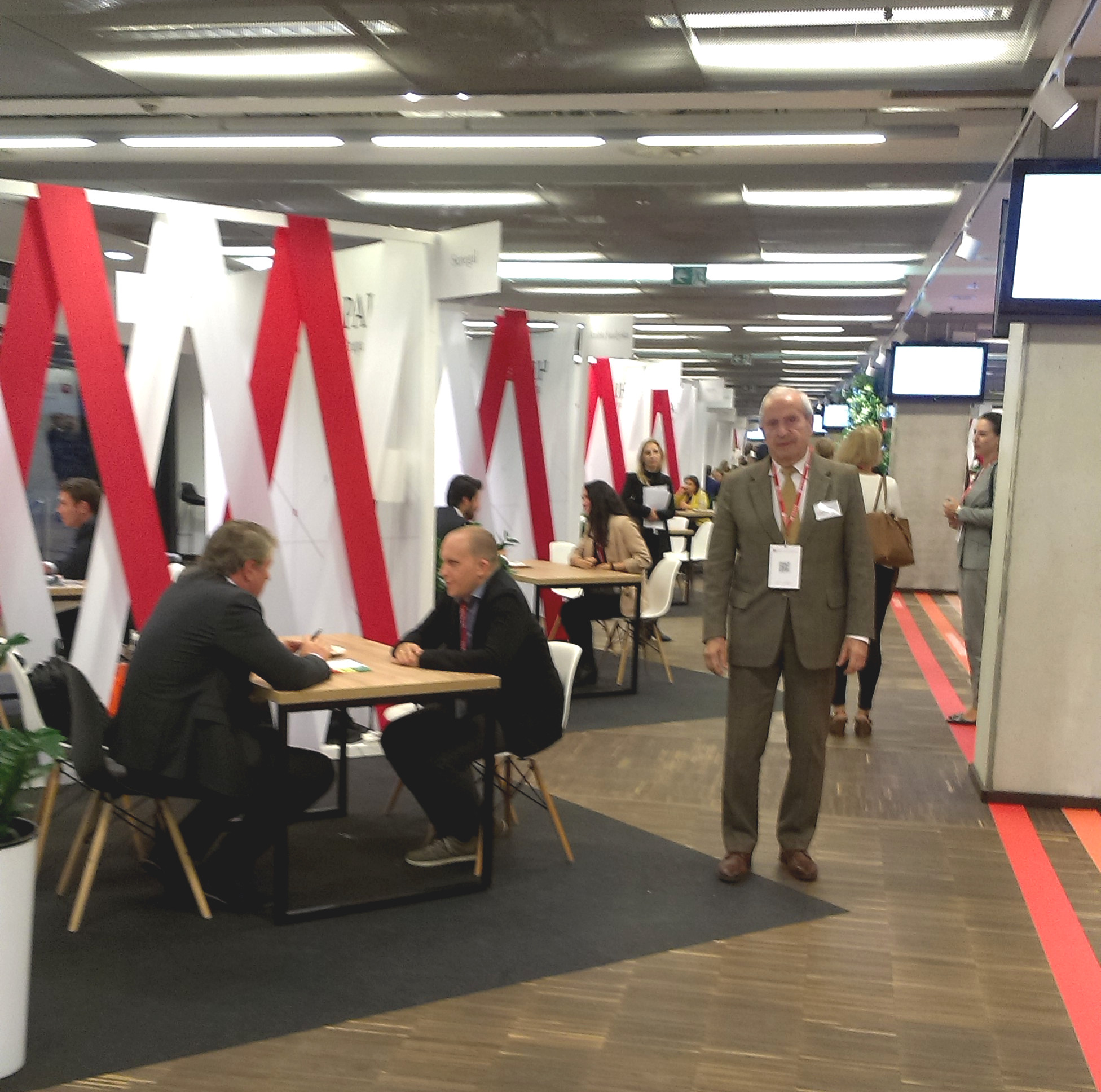 European Business Club Poland was represented by the President Janusz Cieślak, who took part in the inauguration of the Forum and a number of discussion panels including:
WORLD EXHIBITIONS AS AN EFFECTIVE TOOL FOR PROMOTING THE COUNTRY, REGION AND INDUSTRY – HOW TO USE THE WORLD EXPO TO SUPPORT THE INTERNATIONAL EXPANSION OF POLISH COMPANIES
SUMMARY OF POLAND'S PRESENCE AT WORLD EXHIBITION EXPO 2020 IN DUBAI
PRESENTATION OF THE OBJECTIVES OF POLAND'S PRESENCE AT WORLD EXHIBITION EXPO 2025 OSAKA
INTERNATIONALISATION OF COMPANIES WITH THE SUPPORT OF THE EUROPEAN UNION
PUBLIC PROCUREMENT OF INTERNATIONAL ORGANISATIONS AS A FORM OF INTERNATIONAL EXPANSION OF COMPANIES
PKO BANK POLSKI SUPPORTS THE INTERNATIONAL ACTIVITY OF POLISH COMPANIES
PRESENTATIONS BY PAIH AND ITS PARTNERS
TIME FOR POLISH INVESTMENTS ABROAD! BENEFITS FOR POLISH BUSINESS AND THE POTENTIAL OF INDIVIDUAL COUNTRIES, during which he presented the European Business Club Poland's plans for the Mongolian market.
The President Janusz Cieślak held a number of B2B meetings, among others with representatives of PAIH's Foreign Trade Offices in the UK, Mongolia and Singapore.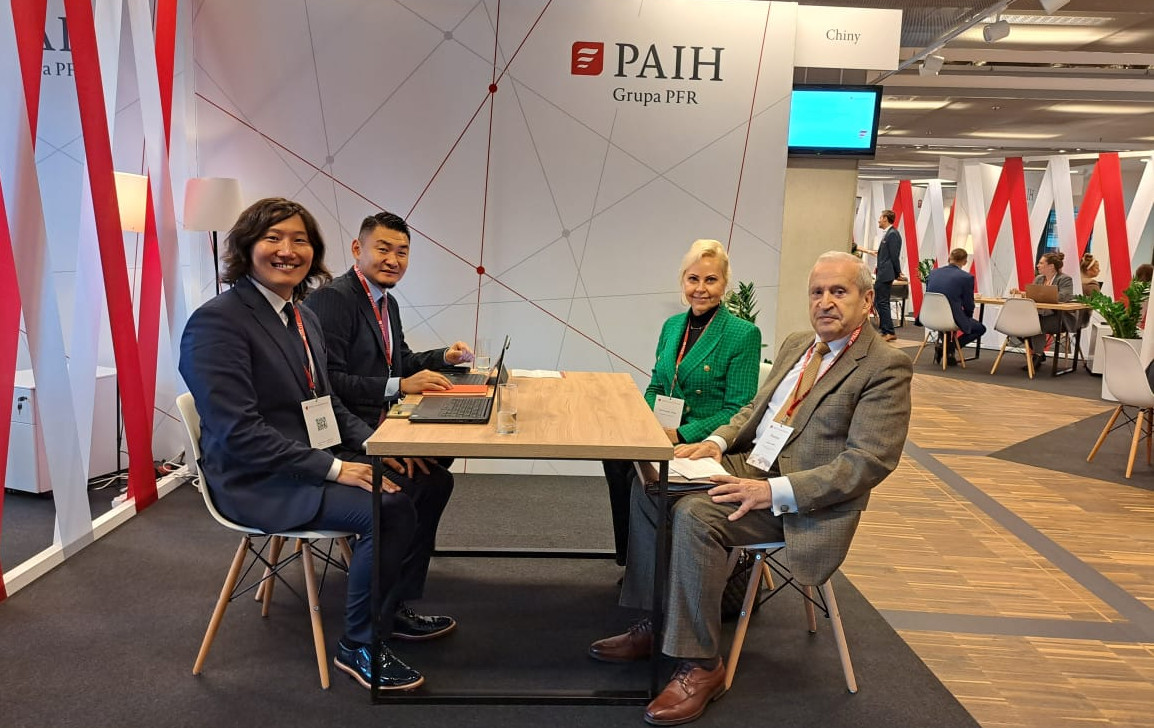 During the event, an agreement was signed between PAIH and KGHM Polska Miedź, the aim of which is to create conditions for the development of the domestic economy and strengthen Poland's position as one of the largest exporters in the world.