On December 19, 2019, representatives of the European Business Club Poland: Krzysztof Walendziewski, Vice President and Bożena Banasik – Cieślak, advisor to the Management Board were guests on Christmas Eve for Veterans organized at the Polish Camp in London by the British Poles Portal and the European Freedom Forum. The Christmas Eve meeting for veterans and veterans of the Polish armed forces living in Great Britain was to celebrate their heroism and integrate the Polish community.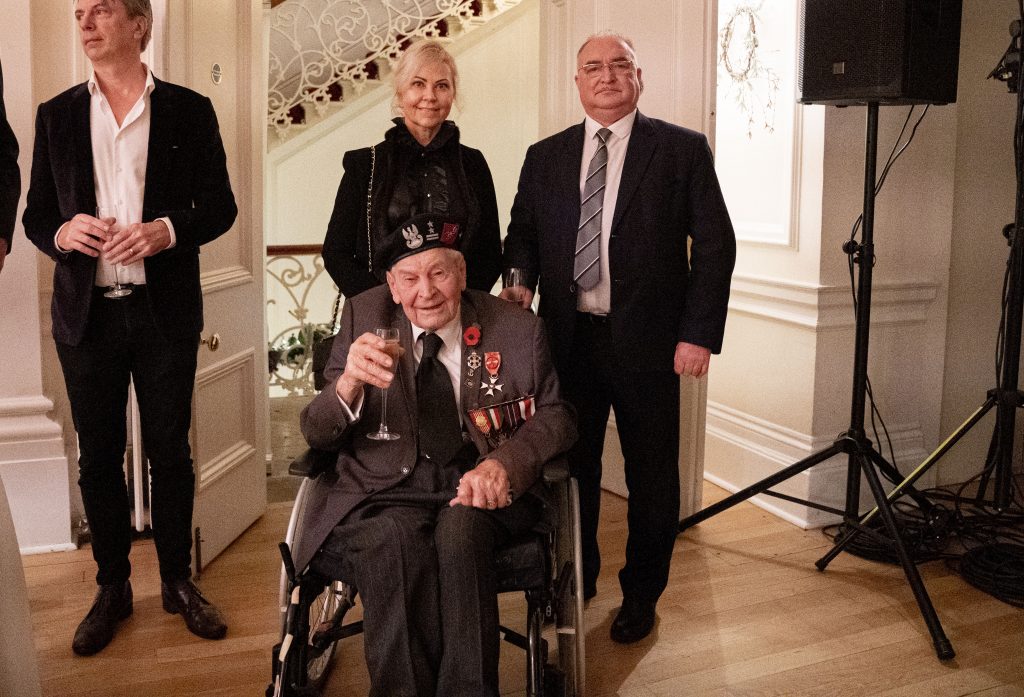 Among the guests, there were also members of the Carpathian Rifle Brigade, representative of the 1st Armored Division commanded by General Stanisław Maczek, a pilot from 300 Squadron, representatives of the Home Army, and refugees from the Holocaust extermination.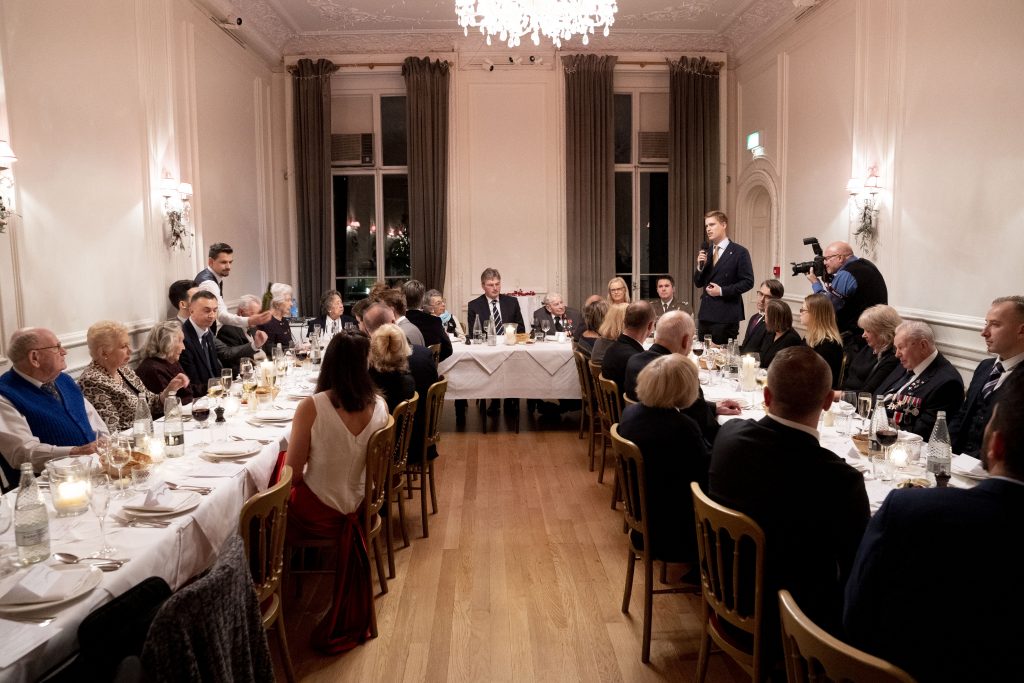 One of the most important moments of the ceremony was the handing the promotion to the rank of second lieutenant granted by the President of the Republic of Poland Andrzej Duda to the wounded in the battle of Ancona, 95-year-old Antoni Grudni, a soldier of the 2nd Corps of General Anders; it was handed by the military attaché Colonel Artur Miśkiewicz. It was very touching moment, because none of the gathered – including the person concerned – knew about the officer's nomination. Furthermore, there were even more emotional moments: Colonel Otton Hulacki had turned 98 six days before and everyone present at the event stood up and sang "200 years" (Polish version of Happy Birthday) loudly and in a very respectful manner. The birthday person, who had come all the way from Isle of Wight, was very moved.
The youngest veteran at the event was 87 years old, and the oldest veteran is just 98 years old. For them, such celebrations are a unique opportunity to meet with friends, often from the same unit (for example, Otton Hulacki was together with Antoni Grudzień in the 2nd Polish Corps of General Władysław Anders, and he has known bombardier Jan Stangrycko for over 70 years).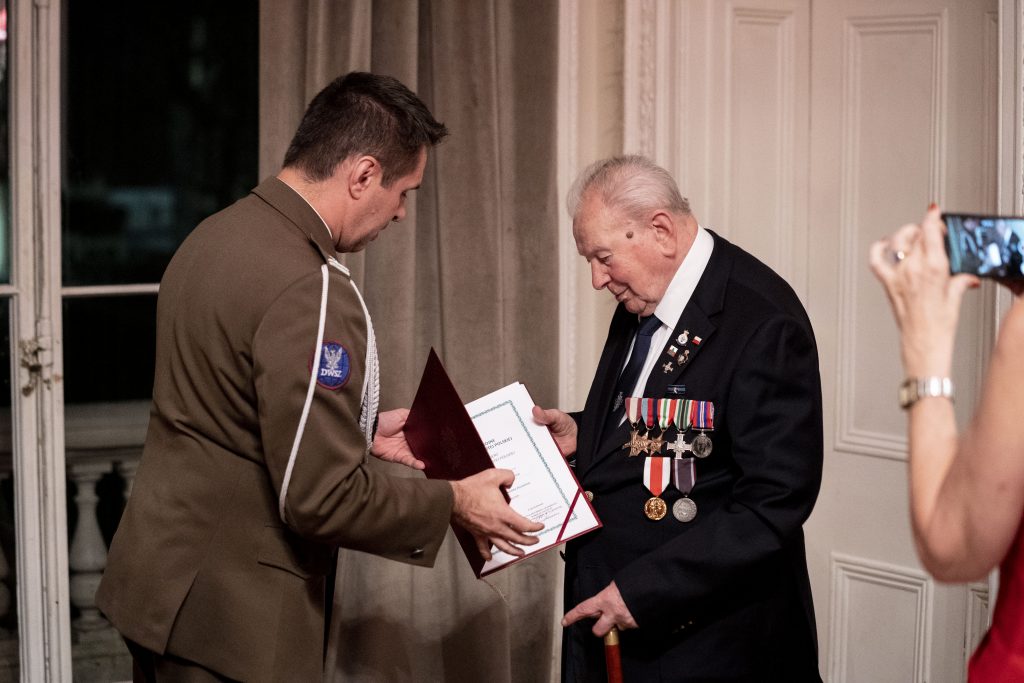 The evening was concluded with a theatre performance titled  "Artists on the Trail" by the Comedy Theatre, which came all the way from Cracow to London. Also, the band sang "Czerwone Maki na Monte Cassino" and bunches of Lviv, veteran songs with special dedication to  the soldiers of General Władysław Anders unit (at least half of whom were born or raised in Lviv).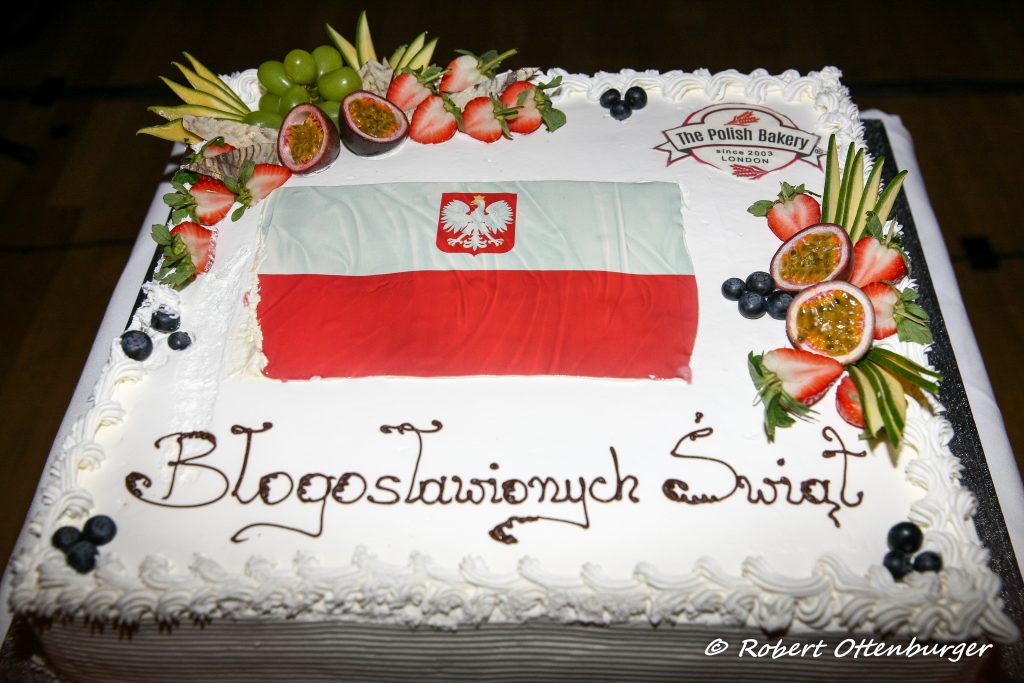 It was a beautiful evening. In addition to the official ceremonies, EBC Poland representatives had a number of talks not only about our history, but also about the possibilities of developing business cooperation. They also invited their interlocutors to the Gala awards ceremony, which will take place on February 1, 2020 at the Royal Castle in Warsaw. Leaving the hospitable Polish Center and saying goodbye to the organizers of Christmas Eve, they thanked for the invitation and congratulated for a successful patriotic meeting, that united different generations of Poles living in Great Britain.