What connects Poland and Vietnam ?
What are the opportunities and challenges currently facing one of the most "European" Asian tigers, distant geographically and culturally, but very close to us?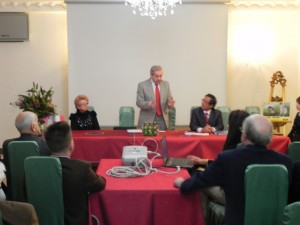 Three times higher economic growth than in Poland, and 18% inflation, these are some of the macroeconomic data, which were presented by His Excellency the Ambassador of the Socialist Republic of Vietnam in Poland Nguyễn Hoằng  during a meeting with members of the European Business Club.
Ambassador Nguyen Hoang presented gathered members of the club issues related to the development of the economy of Vietnam, the state of bilateral trade relations and opportunities for business contacts with the homeland of Ho Chi Minh .
It is worth remembering that Poland and the Poles have very many friends in Vietnam, not only among the hundreds of Vietnamese graduates of Polish universities – stressed Ambassador fluently in Polish language. Good opinion about Poland, its economy and citizens – make up an extremely friendly atmosphere for business development between both countries. In Vietnam, there are many different types of economic zones offering advantages in business, especially procedural – for foreign investors. Good possibilities of economic cooperation are also a reflection of the state of bilateral relations in the political sphere, for example in terms of mutual support in the efforts to become a non-permanent member of the UN Security Council.
Many of the questions addressed Mr. Nguen Hoang influenced the development of tourist relations with Vietnam, as well as the possible extension of trade and direct investment. In these fields is still much to be done. Vietnamese guest declared specific support in these areas.