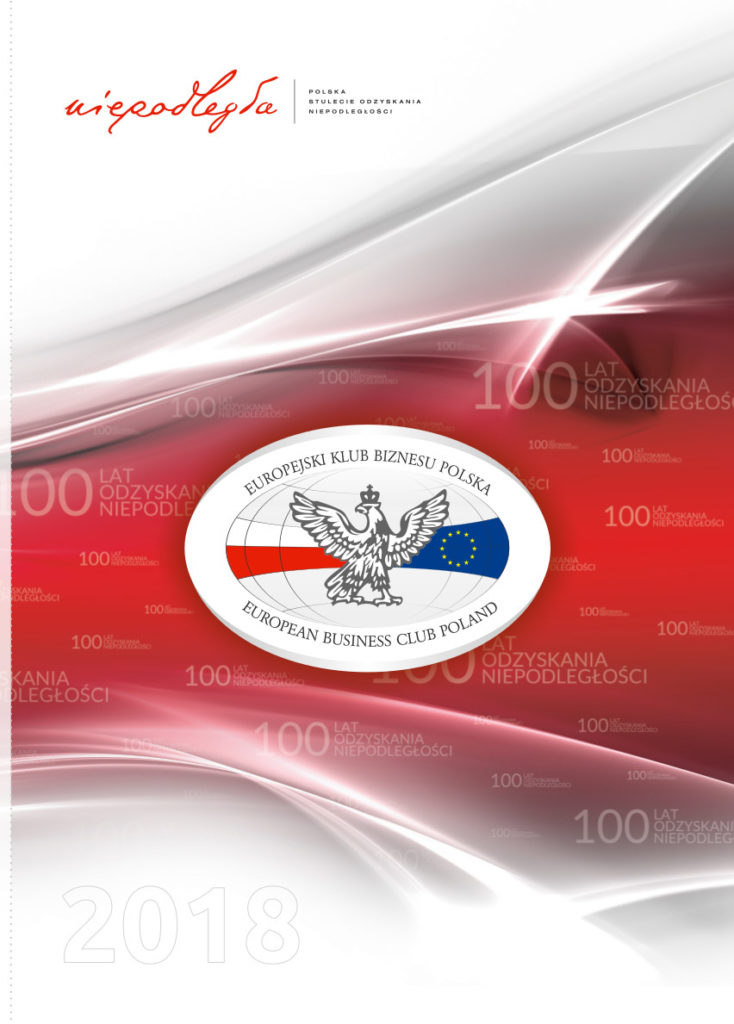 We would like to inform you with pleasure that publication of the European Business Club Poland for the year 2018 is already available in an electronic version. In order to get acquainted with the publications for particular years we ask you to choose in the main menu the tab DOCUMENTS and then click E-PUBLISHING. After opening please open the year 2018, 2015, 2016 or 2017.
Publication for the year 2018.
We welcome you and wish you a pleasant reading!