On June 23-24, 2021, the BUSINESS WITHOUT LIMITS Congress was held for the eighth time at the G2A Arena Exhibition and Congress Center of the Podkarpackie Province in Jasionka near Rzeszów. The concept of business without limits, driven by development, provides a platform for discussion on general economic issues. The issues raised during this year's event corresponded to the current visions for the development of key sectors of the economy, including aviation and automotive, and touched upon important aspects of communication, media, global community, climate as well as the new capitalism and the world in which COVID entered – of course, all in the context of business and economy. This year's edition of the Congress was organized as part of the celebration of the 5th anniversary of the G2A Arena functioning, as intended by the organizers, as their business card.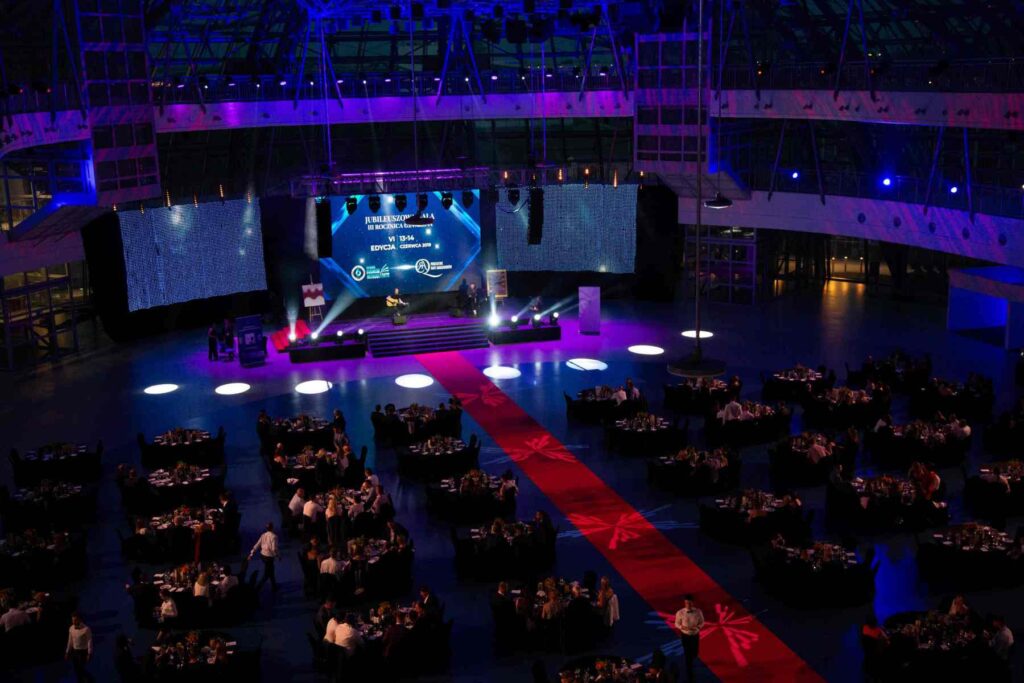 The European Business Club Poland was represented by the President, Mr. Janusz Cieślak. the following panels:
Leadership during transformation – the role of a leader in crisis;
Transformation of the meetings industry – directions of development of the event industry;
The future of online media;
The business world in 20, 20 years.
The silver generation on the attack – that is, about the consequences of a rapidly aging society.
During his visit to Rzeszów, President Janusz Cieślak also met with Mr. Adam Hamryszczak, President of the Management Board of the Rzeszów-Jasionka Airport Spółka z o. O.
The Congress was also attended by Ms Beata Drzazga, President of the Management Board of BETAMED and member of the Management Board of EKB Polska, as well as Mrs Żaneta Berus, President of In2Win Cunsulting, Managing Director of the Berm Agency and a member of the Award Committee of EKB Polska.