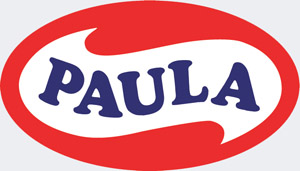 FPH PAULA is a family business operating since 1991. PAULA company since its inception has set on innovation and the highest standards of quality and the motto guided her to the present. As one of the first, has begun production of natural food additives based on an innovative drying technology and the natural resource base – fresh fruits and vegetables, natural juices and concentrates of fruits and vegetables.. Top quality dried fruits and vegetables and concentrates are a great, high-value addition to soups, sauces, desserts, ice cream, muesli tea, baby food, pasta dishes and rice, milk products, confectionery and tourist dishes. There is no such field in the production of food,where natural ingredients from PAULA would not apply.With its products gain a natural look, smell and taste.
"PAULA" products were high recognition abroad, confirmed by rapidly growing export of the United Kingdom, Switzerland, the Netherlands, Ukraine, Russia, Lithuania, France, Germany, the Czech Republic, Slovakia, Italy, Israel, Spain, the United States, Canada and Japan.
Among the clients of "PAULA" includes both domestic producers and international companies, among which include: Nestle, Unilever, Danone, Dr. Oetker, Kerry, Hugli Food, Podravka, Kamis, McCormick, Primacy, Ajinomoto, Rieber Foods, Dawn, Heinz, Animex, Herbapol, Orkla Foods, Hügli.
"PAULA" company has in its offer also natural snacks of dried fruits and vegetables Crispy Natural, made with no added fat. A new chips with cheese are reduced to 20 percent. the fat content in a variety of flavor compositions.
FPH PAULA a limited liability company a limited partnership
ul. Łódzka 145a, 62-800 Kalisz
www.paula.com.pl
www.crispynatural.pl
Visit us on Facebook:
www.facebook.com/rewolucyjnechipsyzsera
NIP: 618-209-30-96
REGON: 300979813
KRS: 000317785 District Court in Poznań Nowe Miasto and Wilda in Poznań IX Division of the National Court Register
BANK: Raiffeisen Bank Polska S.A in Warszaw, branch in Kalisz: 15175011650000000011983798