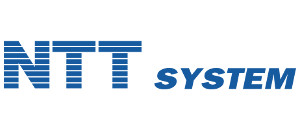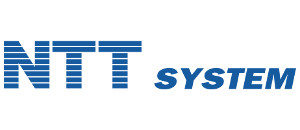 NTT System S.A. is the largest Polish manufacturer of desktop computers both under own brand and commissioned brands. The company is one of the leading distributors of accessories, components and peripherals in Poland.
Functioning on the IT market for over 27 years NTT System is one of the most experienced Polish companies in this industry. Company was founded in Singapore in the mid-80s and has undergone characteristic for most companies in this sector transition from a small company into a modern, multi-departmental enterprise. In April of 2007 NTT System launched its IPO on Warsaw Stock Exchange (GPW).
Currently headquarters along with warehouse, assembly and service facilities are located in town of Zakręt. NTT system has a Department of server and desktop Technology Development located in Krakow. Where outside development commercial activities are also conducted.
The company employs more than 135 employees. Thanks to successfully implemented strategy the Company is developing steadily, annually increasing turnover.
The main advantage of the company is unique knowledge and experience acquired through longtime cooperation with major global corporations. They are passed on to customers and business partners in the form of integrated solutions tailored to their needs. NTT System works with reputable suppliers of components that are a guarantee of the best quality. Partners include companies Lenovo, HP, Fujitsu, Intel, Microsoft, Sony, AMD, Gigabyte, Asus, MSI, Samsung Electronics, HGST, LG, Siemens, and many other renowned companies.
The Company combines its own experience and its partners to create a final product delivered to institutional, business and individual clients. These include.: Comarch, Sygnity and most of the major retail chains such as Media Markt, RTV EURO AGD, Media Expert, Avans, Komputronik, NEONET, SATURN, SFERIS, x-kom, Carrefour.
NTT System is developing business activities abroad, mainly in European Union countries as well as outside the EU in Dubai, Singapore and Central Asia countries.
An important distinguishing feature of the Company's offer is the quality of the equipment, warranty and post-warranty service. As one of the first IT companies in Poland we adjusted our quality management system to the requirements of the international ISO standards obtaining in 1997 first ISO 9001 certification.
In subsequent years, we implemented and certified further ISO standards. In 2004, PN-EN ISO 14001 in 2012, PN-EN ISO / IEC 27001.
The effectiveness of our efforts towards customer satisfaction and business partners, ensuring information security and respecting the environment and natural resources confirm the positive assessment of audits performed annually for 19 years by independent external auditors.
Current Certificate No. JSI-1/2/2015 confirming compliance with the requirements of standard PN-EN ISO 9001: 2009, ISO 14001: 2005 and ISO / IEC 27001: 2014 issued by the Polish Centre for Testing and Certification and Certificate of International Network Units IQNet certification for compliance with ISO 9001: 2009, ISO 14001: 2005 are valid until 23 July 2018 year.
Selected computer from the Business series have acquired a prestigious certificate of Electronic Product Environmental Assessment Tool (EPEAT).
EPEAT is a tool for environmental assessment of electronic products. Obtaining the prestigious title by NTT System SA products means that the Polish manufacturer has complied with the highest standards of environmental responsibility. First EPEAT products the Company acquired on August 21, 2009.
NTT System SA has EPEAT certified desktop Business series computers. EPEAT certification is required in the tender procedures.
NTT System S.A.
Zakręt ul. Trakt Brzeski 89,
05-077 Warszawa – Wesoła
Poland
tel. +48 22 773 62 00
www.ntt.pl