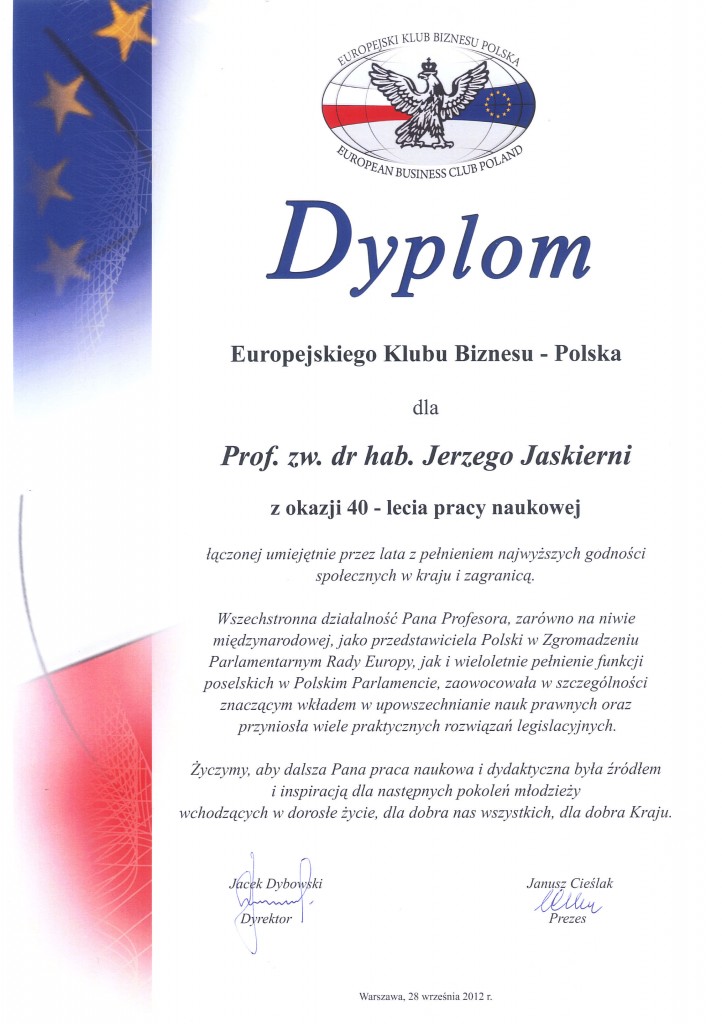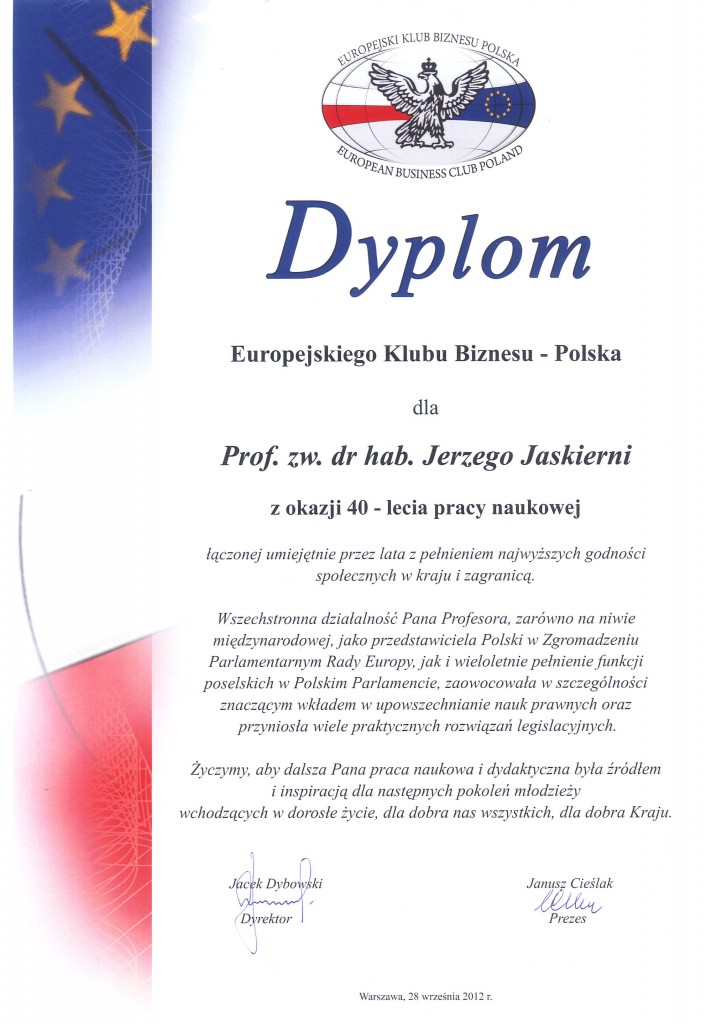 Translation:
Diploma of European Business Club – Poland
for Professor Jerzy Jaskiernia
on the occasion of 40 years of academic work skillfully combined with the duties of the highest social dignity in Poland and abroad.
A Comprehensive work of Professor, both on the international scene, as a representative of the Poland in the Parliamentary Assembly of the Council of Europe and multiannual deputy in the Polish parliament, resulted in a particularly significant contribution to the promotion of legal science and has brought many practical legislative solutions.
We wish You in order to Your further research and educational work will be the source and inspiration for next generation of young people who enter adult life, for the good of all and the Country.
Director / President
Jacek Dybowski / Janusz Cieślak
Warsaw, September 28, 2012